Join us for Part 1 of our Studio Workshop Series:
Learn to Shoot High-Quality Video
September 14th 3-5PM – Limited Seating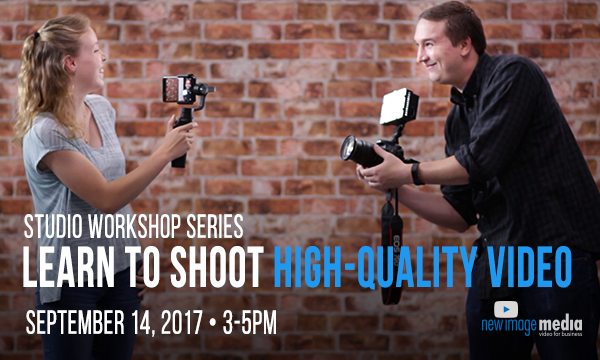 So, you want to shoot your own business video?
While a good portion of your video needs may need to be professionally produced, you can and should supplement your library with your own high-quality video content.
The equipment has never been more affordable or easier to use. You'll just need some basic training to ensure the high-quality that represents your brand. Nobody likes poor quality!
Here's What We'll Cover
This is a hands-on workshop so bring your cameras and any equipment. You'll take away practical knowledge and tips including:
Camera settings that make the difference
Lighting Essentials
Audio and Microphone best practices
Framing, Angles, and Creative Shots
Stabilization and Motion
Who should attend?
Anyone considering shooting their own high-quality business video.
Those that are already shooting video and want to improve their skills.
Bring your cameras, phone, and questions.
This is an entry to mid level workshop not intended for professional videographers or filmmakers.
Don't miss daily opportunities to capture great content including customer testimonials, corporate messages, training and support,  product shots, behind the scenes footage in your organization, your own testimony and more.