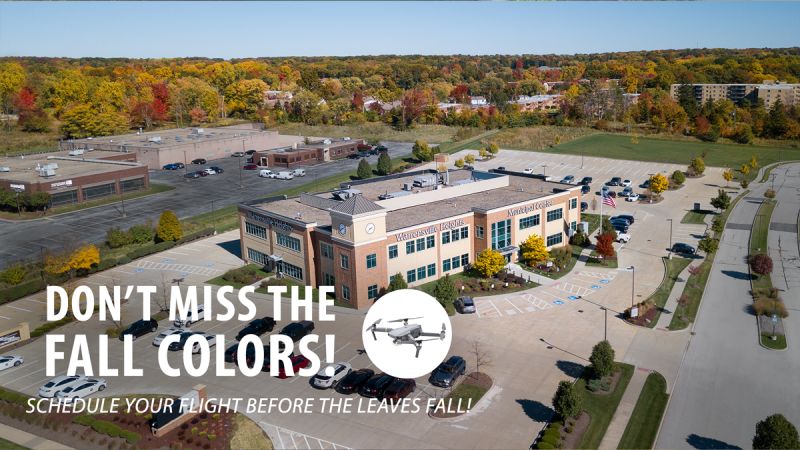 It's time to take advantage of the fall foliage with drone video and photography! Give your business that warm inviting look or curb appeal before the final leaves fall.
During the fall season you can easily add value to your building, office, or outdoor projects with colors that are energizing and positive.
However, as the year comes to an end the weather is working against us! Soon, those beautiful outdoors will become cold and gray. Don't miss your chance to easily film those hard-to-reach outdoor locations with aerial video and photography ready to captivate your audience.
Time is running out, so click here to schedule your fall drone flight today!