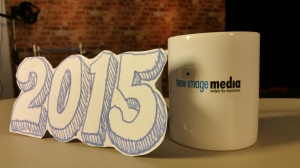 2014 has been a great year for online video. What did we take away from this Forbes' article of 2015 online video trends?
> Video will "become the single most powerful tool companies have to communicate with customers and demonstrate true ROI to the higher-ups."
> The growth continues– more people will be watching even more video online because of the growing use of smart phones and tablets.
> Video will allow you to learn more about your customers thanks to emerging technologies.
> Businesses will be using video in more targeted, personalized ways, increasing conversions.
We're looking forward to 2015!