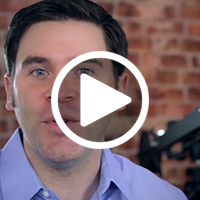 Hey Marketers! Get the deal:
Content Marketing Videos 12 for $1200
Video is quickly dominating in the content marketing space Your clients will need lots of video to effectively compete.
Featured Videos and Production Capabilities



About New Image Media
We are a full service video production company located in Warrensville Heights, OH, in close proximity to Cleveland. Since 1996 we've remained committed to helping businesses leverage the power of video by providing high-quality low-cost web production services. This is how we got our start.
Today our capabilities include a wide range of productions; online videos, broadcast TV commercials, corporate videos, product videos, trade show, event, training and education videos. Our creative staff can provide all or part of any services including; creative writing, storyboard development, shooting and post-production editing.
Our small to large business clients know they can turn to us for à la carte services as well as larger projects from concept through delivery. While located in Ohio, we have found it easy to work with clients nationally and internationally as well. We'd be a great fit for your next video project --we're sure our long list of clients would agree!